Sean McCutcheon's Air Conditioning and Heating now offers PACE Financing!
A new AC System can significantly reduce your electric bill, but the initial expense can be intimidating. Sean McCutcheon's Air Conditioning and Heating can help make that very worthwhile investment a little easier for you with a new clean-energy financing program.
Sarasota County Homeowners can now take advantage of the Property Assessed Clean Energy (PACE) Financing Program which allows them to borrow up to 20% of their home's value to finance energy-efficient heating, cooling, and ventilation systems.
PACE Financing has many advantages over traditional loans:
Easy to Qualify – No minimum credit score. You must be current on all property taxes. Otherwise, the criteria are far more relaxed than with a home equity loan.

No Money Down – Unlike the costs, the energy savings start right away.

No Credit Check – Unlike a personal loan, PACE financing does not affect your credit score. The assessment is primarily based on your home's equity.

100% Financing – PACE allows you to fund the entire project without a down payment.

Extended Terms – Homeowners can take anywhere from 5 to 15 years to repay the loan.

Repayment Options - Thanks to an agreement between the PACE Providers (the financing institutions) and the Sarasota County Property Appraiser and Tax Collector's office, the amount to be repaid is included as a non-ad valorem assessment on your property tax bill and it can either be escrowed with your monthly mortgage payment or paid annually with your property taxes.
The first of four PACE Providers, Renew Financial, is now able to provide PACE Financing to homeowners in unincorporated Sarasota County, the City of Sarasota, and the City of North Port. Homeowners in the Town of Longboat Key should be able to access the program soon.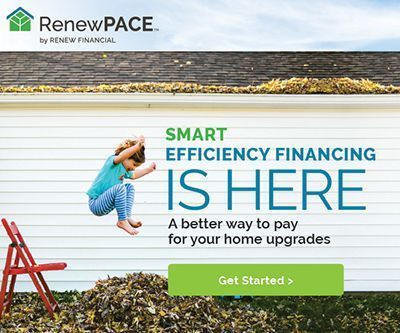 In order to take advantage of this financing program, your contractor must be an Approved PACE Contractor. PACE Contractors are trained on regulations related to the PACE program, they conform to a code of conduct, and their licenses and insurance are checked. This reduces the risk of fraud.
Sean McCutcheon's Air Conditioning and Heating is already approved and we're ready to help homeowners like you make their homes more energy efficient. If you've been thinking of a new AC System but weren't sure how you were going to pay for it, give us a call at 941-921-7208, we'll gladly answer any questions so you can decide if PACE Financing is right for you.
PACE Financing is not offered or endorsed by Sarasota County or any of the participating municipalities and it is only one of many options available to pay for property improvements. Initial indicators show that PACE Providers are offering interest rates between 6 and 9 percent. Actual interest rates may vary, and all interest rates and fees should be carefully compared with other financing options available.
Like any financing program, PACE comes with significant risks that must be understood fully before entering into the agreement. Interested property owners are responsible for doing all necessary research, getting multiple quotes for both the project and the financing, and asking detailed questions of their contractors and the financing providers.
For more information visit: https://www.scgov.net/government/uf-ifas-extension-and-sustainability/pace.
If you would like to be added to an email list to receive updates on PACE or if you have questions or comments about the program, please email sustainablesarasota@scgov.net or call 941-861-5000.
---
Renew Financial offers simple financing for home improvement projects. With Renew's PACE financing, you can make your home more comfortable, safe, healthy, and energy efficient with no upfront cost and then repay as a line item on your property tax bill. For more than a decade, homeowners have trusted Renew Financial to help them afford to make critical home improvements with ease.
Sean McCutcheon's Air Conditioning and Heating, Inc. is an independent company and is not owned or controlled, in whole or part, by Renew Financial Group LLC. Sean McCutcheon's Air Conditioning and Heating, Inc. does not provide financing and is neither a lender nor a broker. Renew's PACE financing is provided by energy finance leader Renew Financial Group LLC in cooperation with local governments sponsors, and financing approvals are subject to underwriting and documentation requirements.