McCutcheon Air Conditioning and Heating Blog
News and information relating to air conditioning and all things related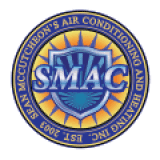 Sean McCutcheon's Air Conditioning and Heating is honored to have received the Angie's List Super Service Award for achieving and maintaining a superior service rating on Angie's List throughout 2016.
This achievement is particularly significant as Angie's List experienced unprecedented member growth in 2016. More than 1.6 million consumers, many of whom were eager to quickly hire highly qualified service pros, joined Angie's List after the company added a new, free membership tier.
"Companies that can meet higher demands without missing a beat in their exemplary performance standards truly do stand apart from their peers," said Angie's List Founder Angie Hicks. "Only a fraction of the HVAC companies in Sarasota, FL were able to do it."
Angie's List Super Service Award 2016 winners have met strict eligibility requirements, which include an "A" rating in overall grade, recent grade, and review period grade. The SSA winners must also be in good standing with Angie's List, pass a background check and abide by Angie's List operational guidelines.
Beware of home warranties that claim to cover your HVAC
Don't fall for insurance companies that offer policy's that supposedly repair or replace your AC when it fails.
They never replace the system – they will just keep sending people out to patch it up and keep it barely running.
According to Angie's List, "Historically, home warranty service companies have been one of the "worst graded" categories on Angie's List. Members misunderstanding or disagreeing with what their warranties cover and the quality of repair work are cited in the majority of complaints."
---
Buying Your AC Unit online
Be careful shopping price first. That includes companies that have PRICE in the name and advertise that you can go to their website and buy products straight from them then find local people to put it in for you.
---
HVAC Companies that offer to buy your old equipment or give you a huge discount in exchange for your old equipment
Don't trust anyone contacting you out of the blue with an unbelievable offer for your existing, old unit and thousands off a new one. Reputable companies don't go around promising free services or massive discounts. After all, they're in business to make a profit. When someone makes you an unbelievable offer, you should maintain a healthy suspicion.