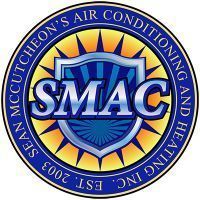 Have you been putting off maintenance on your AC system?
With a once-in-a-lifetime pandemic that made travel all but impossible for several months and mortgage rates at historic lows, many of us (simultaneously) decided to address deferred maintenance we had been putting up with or completely remodel the homes we would be spending more time in.
If you've purchased a 2' x 4' or a sheet of plywood recently, you've experienced firsthand the effects that this increased demand, combined with pandemic-related supply chain disruptions, has had on the price and availability of building materials, but the construction industry isn't the only one affected.
Shortages on copper, plastics, PVC, plumbing supplies; vinyl siding, paint, microchips, and more have affected every industry – including the HVAC industry.
Shortages, including skilled-labor shortages up and down the supply chain – from manufacture to installation, have made it difficult to get new HVAC systems as well as the parts required to service existing units. All this to say that preventive maintenance has never been more important…
In addition to giving you the peace of mind that comes with knowing your system won't breakdown at the most inconvenient time, regular preventive maintenance keeps your system running at peak efficiency, cutting your cooling costs by as much as 15% and extending the life of your system.
And, if you think you don't need regular preventive maintenance because your system is still under warranty – think again. Regular preventive maintenance, performed by an authorized service provider and documentation of same, is a warranty requirement.
So, if you haven't had your system serviced in a while, call Sean McCutcheon's Air Conditioning and Heating at 941-921-7208 and schedule your preventive maintenance today or, better yet, ask us about our preventive maintenance agreement.
A preventive maintenance agreement with Sean McCutcheon's Air Conditioning and Heating, will not only keep your system running at peak efficiency, it will ensure that all warranty requirements are met and that you have the necessary documentation when you need warranty service.